Why you need our advice before renovating a Queenslander
Tips and Advice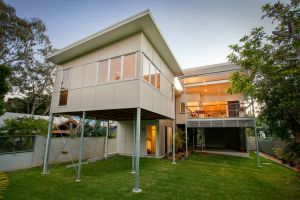 So recently I've been talking about renovating Queenslander style homes and some of the things you need to consider. But articles alone can only take you so far. If you're considering renovating a Queenslander you need our advice.
Here's why …
Potential restrictions
Depending on the age, style and location of your home there may be local restrictions that come into effect that can impact on what you can and can't do in terms of renovating your home. There are restrictions in terms of demolishing older Queenslander homes, although there have been a number of recent cases where owners haven't seemed to be punished for knocking down homes they shouldn't have. But it's not advisable to just ignore these regulations and there are plenty that apply to the physical appearance of the home not just demolition. So before you start planning any form of renovation it's important to talk to us so we can advise you on any limitations that might impact on your preferred design.
Liveability considerations
As we've discussed previously traditional Queenslanders don't have great internal layouts compared to more modern homes. It's important that these are addressed if you want your home to have all the benefits of a contemporary dwelling. Our wealth of experience in creating Queenslander renovation designs focused on improved liveability can help you avoid the pitfalls of undertaking a renovation that fails to address the shortcomings of these homes.
Maintaining the character
This is the single biggest mistake that designers and architects make when creating renovation designs for Queenslander homes; they focus so much on making the home more modern that they fail to pay due respect to the original character of the home. Now it's possible to create a renovation design that makes the home look nothing like a traditional Queenslander, but that's unlikely to add value to the property when it comes time to sell. Queenslanders have character. Creating a design that ignores or loses this character not only devalues the home it can create a soulless dwelling that's neither one thing or the other. But we can show you how to avoid these pitfalls. We will give you honest feedback that will enhance the value of your property not detract from it.
Understanding common problems
Having done a number of Queenslander renovations we know what problems to look for as well as cost-effective ways of addressing them. For example, depending on the age of the house you may need to replace wiring, plumbing and roofing. Roof finishes in particular need to be considered because the galvanised roofs of Queenslanders are part of the character of these iconic homes. Any replacements should look natural and blend in with the character of the home.
Eco-friendly designs
Despite popular belief, Queenslanders are not well designed in terms of natural cooling or lighting. As a result, they can be very expensive to run. Your renovation design will benefit greatly from working with an architect who understands sustainable design and help to create a renovation that reduces the resource dependency of not just your home but your property as a whole.
So if you're thinking about renovating a Queenslander home it really does pay to talk to us first. Let us point you in the right direction from the start so you can avoid costly mistakes down the track.
DION SEMINARA,
DION SEMINARA ARCHITECTURE
Hi, I am Dion Seminara, practicing architect and licensed general builder for 20 years as well as an environmental sustainable design (ESD) expert. I graduated from Queensland University of Technology (QUT) with honours, QLD in 1989. Registered as an architect in 1991 and registered as a builder in 1992, I am also a fellow member of the Australian Institute of Architects (AIA). Having received 12 ArCHdes Residential Architecture Awards, LJ Hooker Flood Free Home Design Award and the 2016 AIA Regional Commendation for Public Architecture, my expertise with both residential renovation (to all types of houses, especially Queenslanders, 50s/60s/80s), new contemporary homes and luxury residences has earned me a reputation as one of Brisbane's architectural specialists in lifestyle design architecture, interior design and landscape design.